A HOME
FOR THE COMMUNITY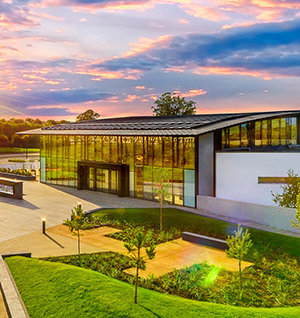 WELCOME TO THE CHURCH OF SCIENTOLOGY & COMMUNITY CENTRE OF DUBLIN.
Dublin holds a special place in the history of Scientology. In 1956, our Founder, L. Ron Hubbard, lived here and worked in Merrion Square, where he developed the Personal Efficiency Course, a programme designed to enable anyone to operate more effectively.
He summed up his philosophy on work this way: "A workman is not just a workman. A laborer is not just a laborer. An office worker is not just an office worker. They are living, breathing, important pillars on which the entire structure of our civilization is erected. They are not cogs in a mighty machine. They are the machine itself."
Through the Community Centre, we continue a tradition of working side by side with groups of all denominations on an array of civic programmes including drug prevention, literacy, human rights awareness campaigns and youth activities.
Our goal is to work hand in hand with community partners, bettering individuals' lives and strengthening our great city.
THE AUDITORIUM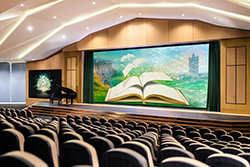 COME TOGETHER
Interested in holding an event in the Auditorium? The Community Events Director can help with the planning.
THE CHAPEL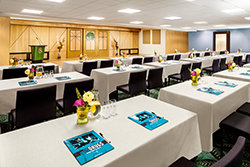 CIVIC ENGAGEMENT
This Chapel is also where groups of all denominations can assemble for a variety of events, including seminars and conventions.
THE SPORTS PITCH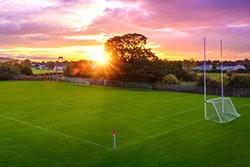 MORE THAN A GAME
The Community Events Director will work with your school or club to schedule training times and matches.
CAIFÉ
NA DOTHRA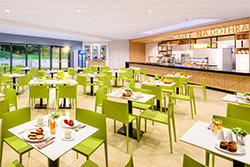 STAY A WHILE
After football practice in the pitch or a charity concert in the grand Auditorium, you'll find the Café an ideal spot.
HOW TO
BOOK AN EVENT
For further information about our guidelines and availability, please contact the Community Events Director.