CAIFÉ
NA DOTHRA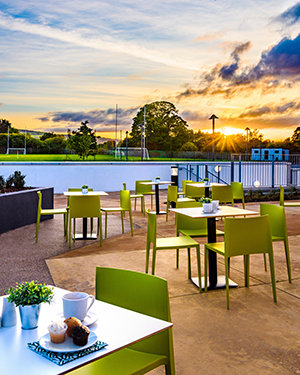 FEATURES INCLUDE:
Menu includes buffet, meals and snacks
We offer a full range of teas and coffee
Outdoor BBQ
Guests are welcome to gather in the Café to meet, get acquainted, collaborate or just pause to relax. After football practice on the pitch, or performances in the grand Auditorium, the Café is well equipped as an after-event meeting place for any size gathering, and stands complete with a welcoming outdoor patio.
Our menu is varied and prices are very affordable.

WI-FI ENABLED

DISABLED ACCESS
HOW TO
BOOK AN EVENT
For further information about our guidelines and availability, please contact the Community Events Director.