THE SPORTS PITCH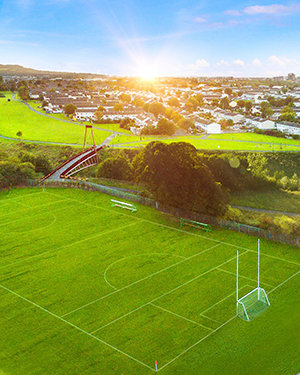 FEATURES INCLUDE:
50 m x 90 m pitch
2 dugouts
Toilets
Café access
Parking for 147 vehicles
The multi–purpose pitch is available for use by local clubs, schools and youth organisations.

CAFÉ ACCESS

PARKING

TRAIN STATION NEARBY
FACILITIES & SERVICE
The field accommodates Gaelic football, hurling, rugby and football. It stands fully equipped with dugouts and toilets.
The Community Events Director will work with your school or club to schedule training times and matches. Teams can take advantage of our outdoor BBQ facilities and our on-site Café.
We provide very affordable pre- or post-match menus.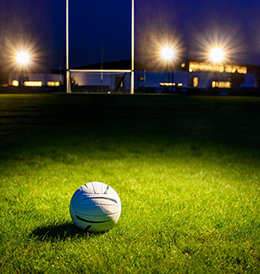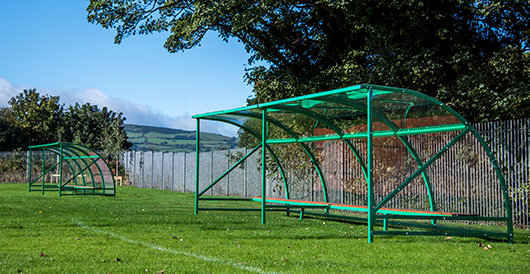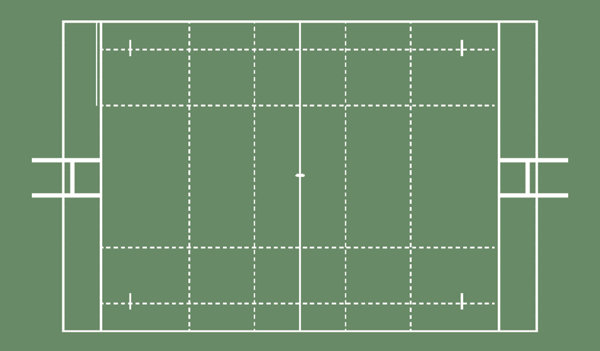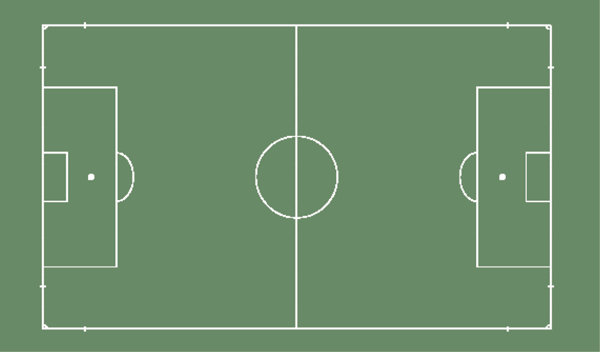 Our staff will paint the lines to accommodate various sports.
HOW TO
BOOK AN EVENT
For further information about our guidelines and availability, please contact the Community Events Director.